Stocking stuffers are a fantastic way to deliver fun, engaging promotional items at a lower cost.
Check out our hand-picked selection for the 2023 Holidays. These small promo items are sure to make a big impression and are the cherry on top for your next gift kit!
Stocking Stuffers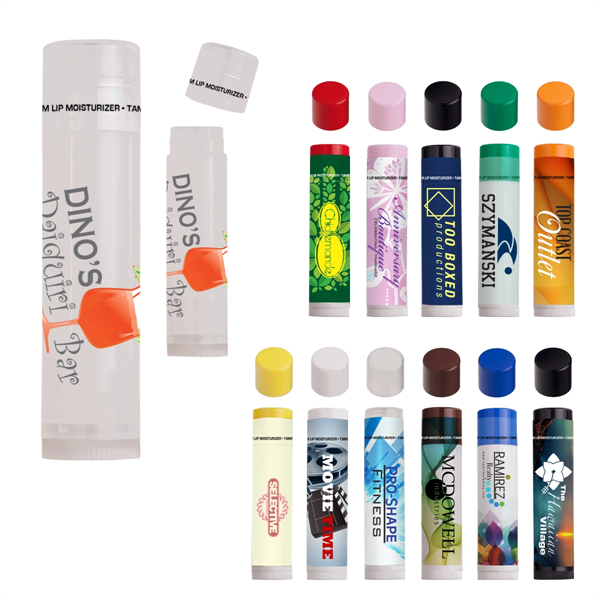 Give recipients an easy way to stay moisturized, even in the driest and coldest of weather conditions. This lip moisturizer is all natural and made in the USA, using 100% beeswax. Plus, it comes in your choice of 100 unique flavors. Ideal for everything from spas to salons and beyond, put your brand on a personal care product that's built to please!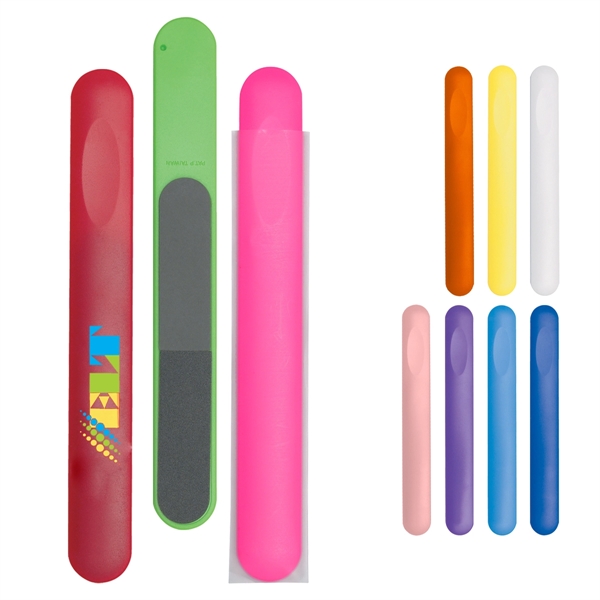 Keep your handshake in tip-top shape with the help of this nail file & sleeve! While the nail file and buffer provide incredible comfort and control, the clear protective sleeve keeps the available colors safe and available for the imprint of your logo or company name.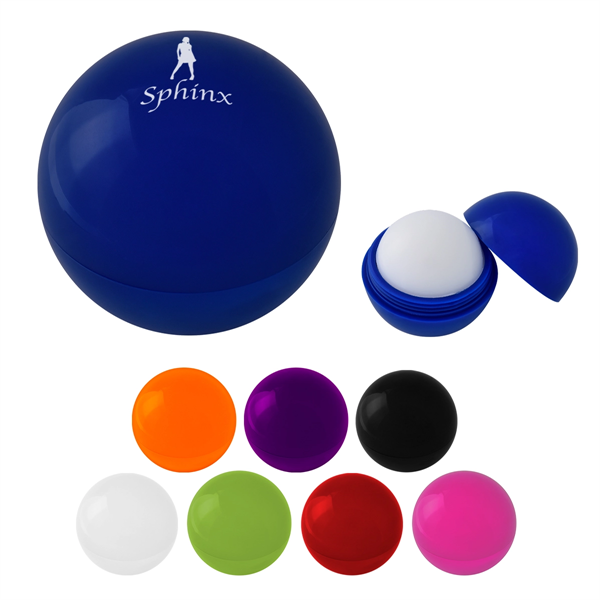 Protect delicate lips outdoors, at home, in the office, and beyond with this lip moisturizer ball. It has a sweet vanilla flavor, is safety sealed, and meets all FDA requirements. These trendy lip balm containers are ideal for spas, dermatologists, salons, and more. Add a custom imprinted message and create something that recipients will be happy to keep on hand.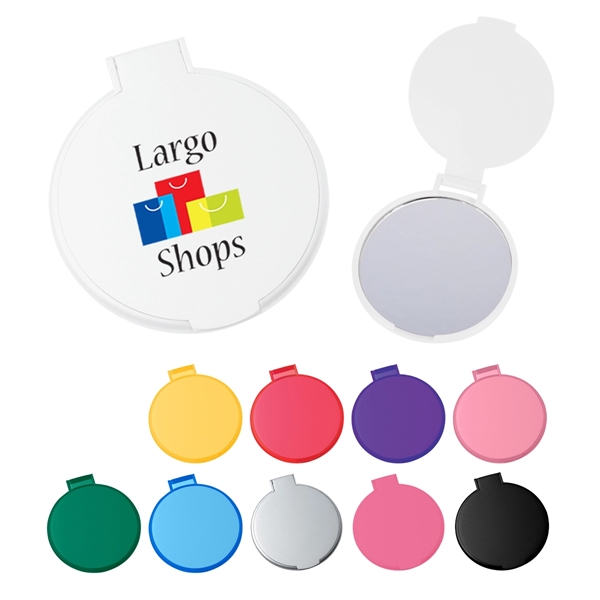 Give customers a true reflection of your brand with this round compact mirror promo! Measuring 2 1/4" in diameter, this mirror is small enough to fit in a pocket or purse and comes in a variety of colors to choose from. Additionally, it includes a large imprint area, perfect for a company logo or design.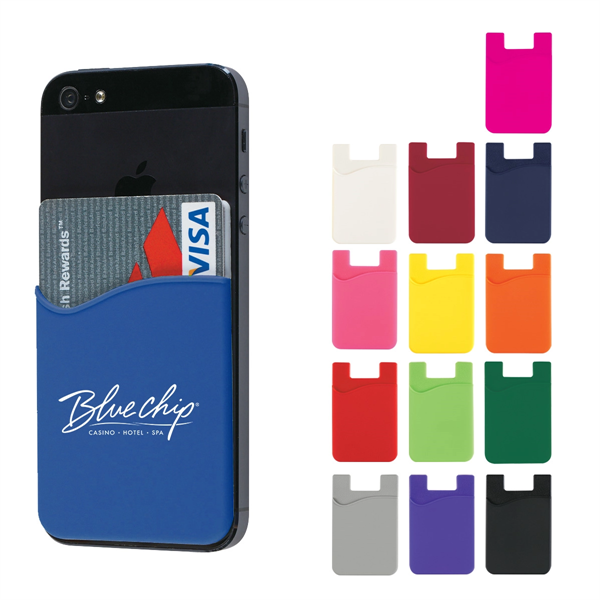 This silicone card sleeve adheres to the back of a phone using a strong adhesive. It's perfect for carrying identification, room keys, cash, or credit cards. Choose from a variety of bright colors and add a silkscreen imprint of your company name or logo.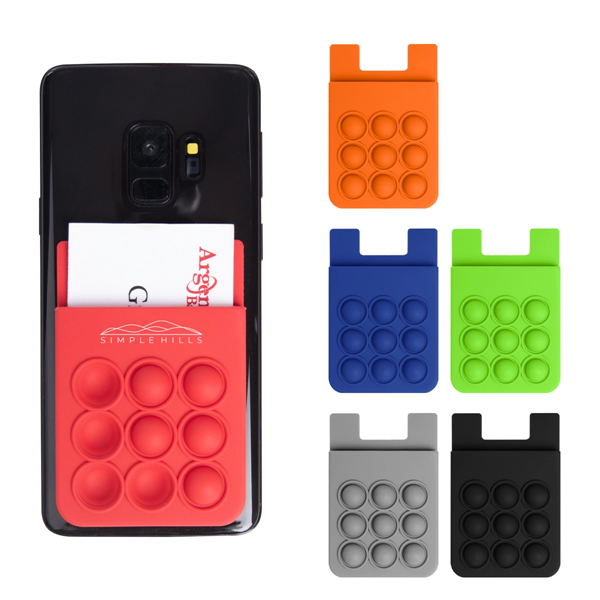 Leave that bulky wallet at home and bring along only a cellphone with this Push Pop Phone Wallet. Featuring nine silicone discs that can be popped and un-popped, just peel away the adhesive layer and attach to your phone. This item is great for encouraging focus and also reduces stress and boredom. Available in a wide range of great colors, add your company logo or a message to customize this product
Alternative to a stress ball, this item features two magnetic discs with a smooth silicone front and textured thumb grip on the back. Slip, flip, spin, or snap the product to reduce stress and boredom. The perfect throw-in for those that could use a quick break, the flip & slide magnetic stress reliever encourages focus and is self-soothing for users with anxiety and attention disorders.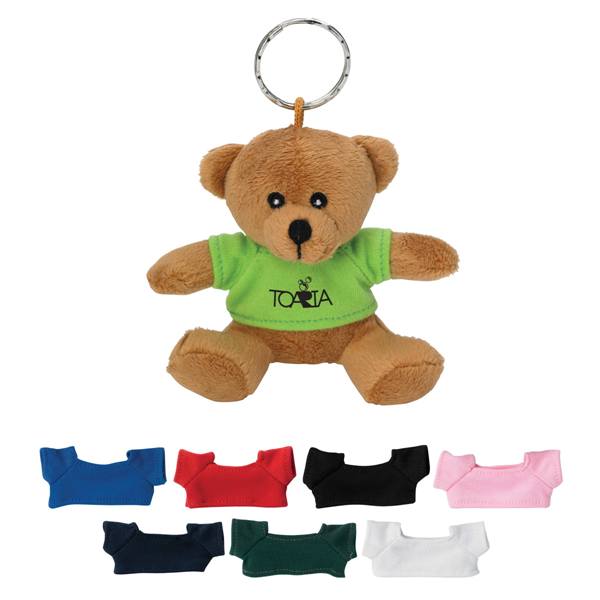 Embrace the cuddly and keep cuteness at your fingertips with this mini bear keychain. It features a split ring attachment and is available in 8 popular shirt colors. Dress your bear up with your brand using full-color process imprinting and create a giveaway that's ideal for a variety of events and occasions. From preschools to zoos, this keychain offers snuggly promotional appeal.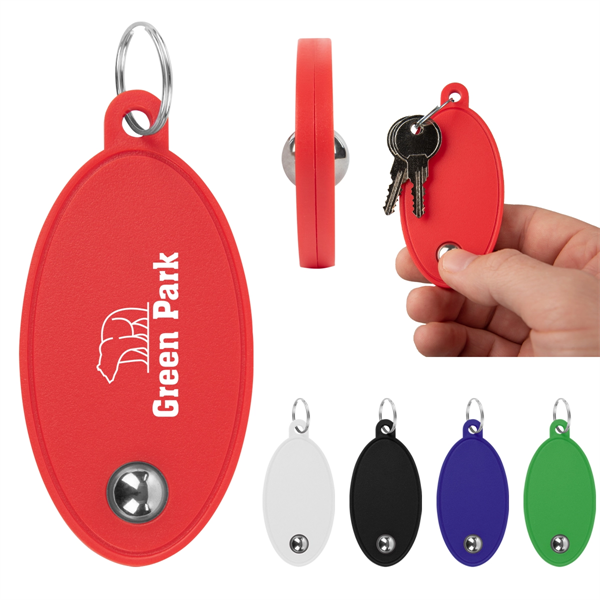 Featuring a split ring attachment and double-sided fidget rolling ball, this fun stress reliever is an helpful and applicable alternative to other self-care items. Available in a variety of colors, imprint your brand's logo, tagline, or message for further customization.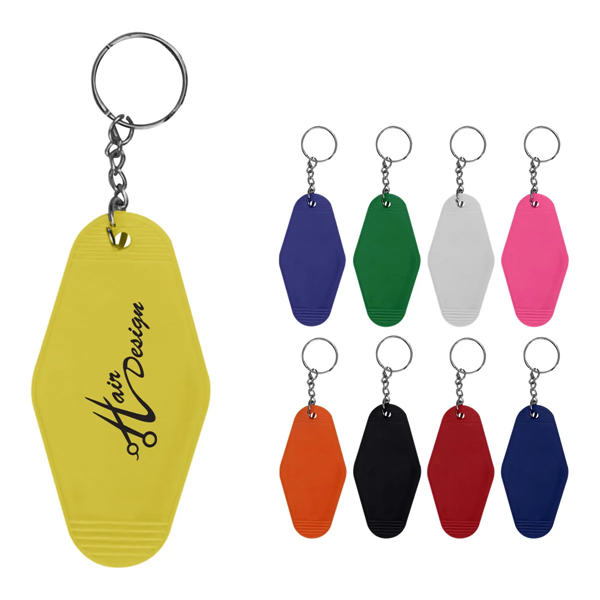 Check in to this welcoming branded promotion! Customers and supporters will love the throwback looks of this motel style keychain that includes an exaggerated sharp oval shape, short silver chain, and wide split ring ready to attach to your keys, purse, backpack, or favorite chain. Choose from 10 eye-catching shades and add your school, sports team, organizational or company logo, emblem, or message through our signature imprint process.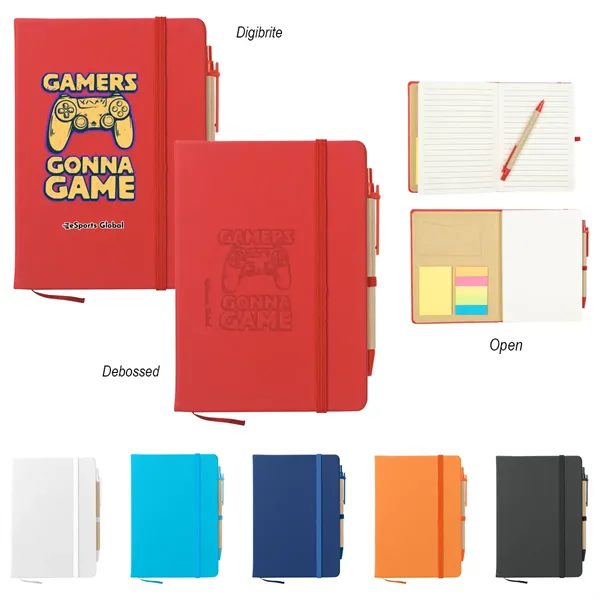 Gift creativity when you give this one-of-a-kind notebook. Available in a variety of colors, this 80 page lined notebook includes the following: a matching pen with paper barrel, sticky notes (flags in 5 neon colors), card holder, matching strap closure, and pen loop. For the writers, note-takers, scribblers, and artists in your life, this item has it all.
Get More Holiday Gifting Ideas
Holiday Catalogs Now Launched!
Holiday 2023 is here, and so are our new catalogs. Get inspired for this season and beyond with curated, thoughtfully-designed holiday promo items that will bring cheer.
---
QRG is a customer-driven, single-source commercial printer, branded merchandise agency, and direct marketing firm tailored to meet your business goals. Our corporate identity solutions create deep connections with a lasting impact on your audience. Learn more about how it works and check out our website for more information.